The Event
The South East District Championship was first played in 1968, when Uniroyal presented a trophy for a 72-hole event open to players from Lothians and the Borders. This Competition has a field of the 78 top amateurs played two rounds on the Saturday with the top 40 going forward to a final two rounds on the Sunday.
The format has basically remained the same since then, although this is now an open event that counts towards the SGU Order of Merit, therefore attracting players from all round the country.
The 2001 event, for example, was won by Scottish internationalist Jack Doherty, who travelled up from the Vale of Glamorgan club in Wales.
In 2006 the tournament was nominated as a World Amateur Golf Ranking event and continues as such.
The first championship was fittingly won by RDBM Shade (Duddingston) shortly before he turned professional after a long and distinguished amateur career.
2020
In 2020 the event will be played at Bruntsfield Links Golfing Society on Saturday 29th and Sunday 30th August. The players are looking forward to playing the new layout which has settled in very quickly after the significant changes in 2017 and 2018.
2019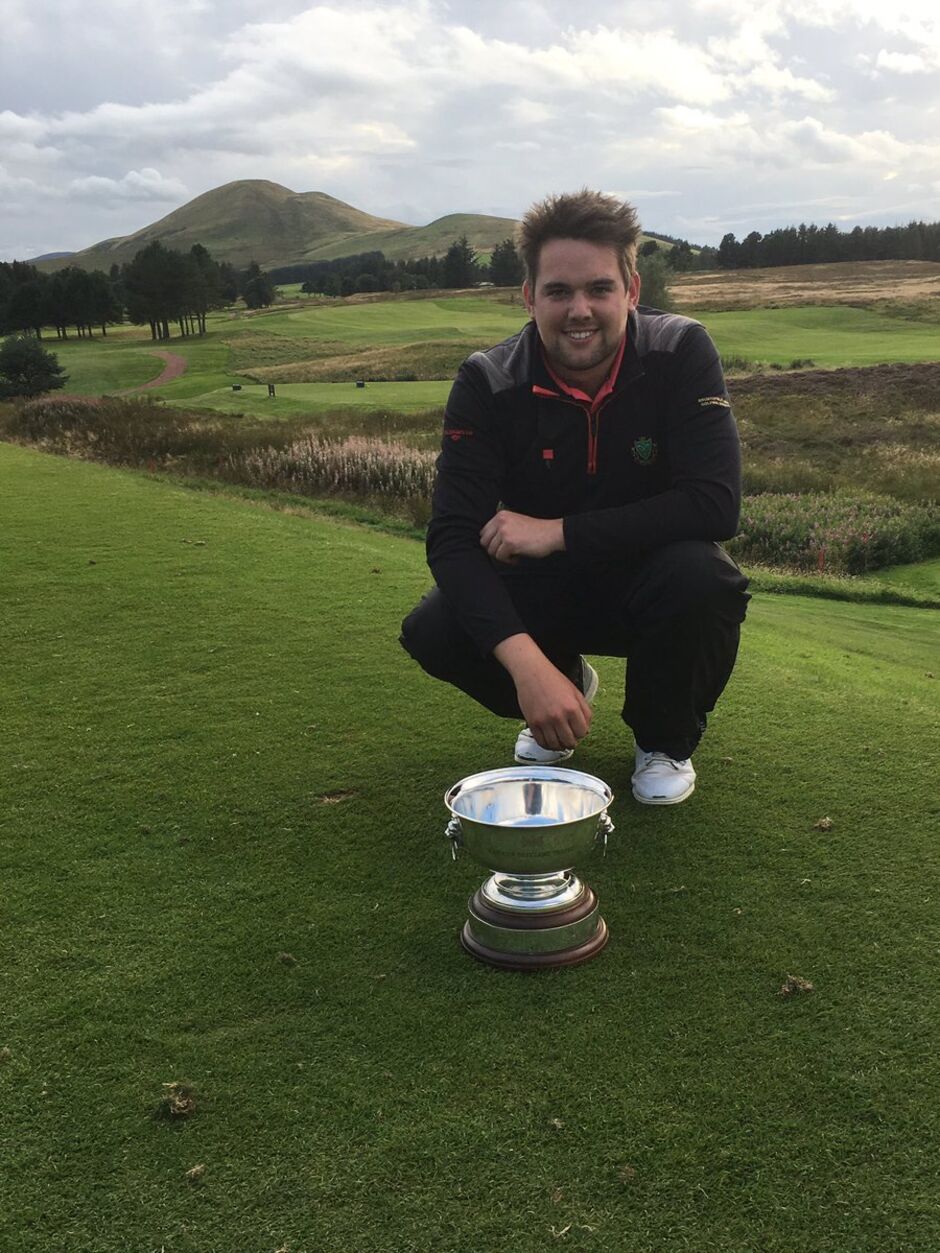 The 2019 event was held at West Linton where the championship has been played on 3 occasions.
The 2019 champion, who made up a 5 shot deficit going into the last round, was Stuart McLaren (Bruntsfield Links GS) who tied at 1 over par but squeezed out Connor Wilson (Castle Park) in a play-off.
Dominic Dougan (Airdrie) was third, three shots further behind. In horrendous conditions, on the Saturday especially, all those that finished qualified for the second day. McLaren and Wilson were the only two players to break par that day. Euan McIntosh (Turnhouse) had the best score of the weekend, a 5 under par 64, to shoot up the field to 5th position on the Sunday afternoon.
| Past Winners | |
| --- | --- |
| 2019 | S McLaren (Bruntsfield Links GS) |
| 2018 | R Smith (Dalmahoy) |
| 2017 | B McLeod (Musselburgh) |
| 2016 | E McIntosh (Turnhouse) |
| 2015 | M Clark (Kilmalcolm) |
| 2014 | D Kay (Dunbar) |
| 2013 | J McDonald (Kilmarnock Barassie) |
| 2012 | A Dunton (McDonald) |
| 2011 | G Robertson (Glenbervie) |
| 2010 | S Stewart-Cation (Balbirnie Park) |
| 2009 | D Somerville (St Andrews) |
| 2008 | S Borrowman (Dunbar) |
| 2007 | C Macauley (Tulliallan) |
| 2006 | G Campbell (Blairgowrie) |
| 2005 | S Smith (Duddingston) |
| 2004 | E Ramsay (Carnoustie) |
| 2003 | S Wilson (Forfar) |
| 2002 | S Armstrong (Ratho Park) |
| 2001 | J Doherty (Vale of Glamorgan) |
| 2000 | J King (Cardross) |
| 1999 | S Carmichael (Cardross) |
| 1998 | G Fox (West Kilbride) |
| 1997 | S Mackenzie (West Linton) |
| 1996 | G Rankin (Palacerigg) |
| 1995 | S Mackenzie (West Linton) |
| 1994 | G Sherry (Barassie) |
| 1993 | M Brooks (Carluke) |
| 1992 | J McGarragle (La Moye) |
| 1991 | Not played due to bad weather |
| 1990 | S Knowles (Kingsknowe) |
| 1989 | C Cassels (Murcar) |
| 1988 | S Easingwood (Dunbar) |
| 1987 | S Easingwood (Dunbar) |
| 1986 | J Yuille (Royal Burgess GS) |
| 1985 | M Timmins (Edinburgh Thistle) |
| 1984 | G Macgregor (Glencorse) |
| 1983 | J Noon (Musselburgh) |
| 1982 | P Gallacher (Peebles) |
| 1981 | G Macgregor (Glencorse) |
| 1980 | G Macgregor (Glencorse) |
| 1979 | G Macgregor (Glencorse) |
| 1978 | J Wells (Peebles) |
| 1977 | W Morton (Glencorse) |
| 1976 | P Bucher (Bruntsfield Links GS) |
| 1975 | G Macgregor (Glencorse) |
| 1974 | P Smith (Dalmahoy) |
| 1973 | T Robertson Jnr (Dalmahoy) |
| 1972 | G Macgregor (Glencorse) |
| 1971 | J Macdonald (Dalmahoy) |
| 1970 | W Middleton (Prestonfield) |
| 1969 | J Macdonald (Dalmahoy) |
| 1968 | RDBM Shade (Duddingston) |