Lothians Boys Championships 2020 - Finnie, Johnston and Wood scoop the trophies
Sunday 4 October 2020
Despite the torrential rain of the previous day the Kingsknowe course was presented in excellent condition, the Association would like to thank the greenkeeping staff for the extra efforts they went too to ensure play for the Championship.
The early morning cloud soon disappeared and the competition was generally played in sunshine conditions which led to competitive scoring from our young players.
Congratulations go to Archie Finnie of Royal Burgess GS for his winning score of 70 (36-34) to take the Speirs Trophy as the Leading Scratch player. Archie is pictured here with his trophies, the Association also took the decision to present the Lindsay Trophy which is presented to the leading qualifier, however, due to COVID-19 restrictions we are unable to provide a match play competition and therefore both trophies were presented by President, John Allan to the winning player.
Archie won on the benefit of having a BIH to Jake Johnston (Royal Burgess GS) who also carded a 70
Jake Johnston won the SGF Under 16 Trophy with a 70 and Runner Up was Ryan Gallacher with a BIH 71 to third placed Josh Beveridge. In the SGF Under 14 category, it was success for James Wood of Bathgate who had a BIH 79 to joint Runners Up Kiron Gribble, Gullane and Blair Roberts, Dundas Parks who recorded the same score.
Congratulations to Archie once again.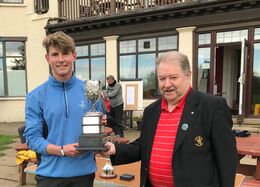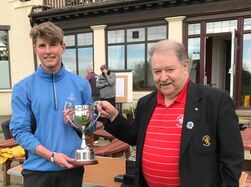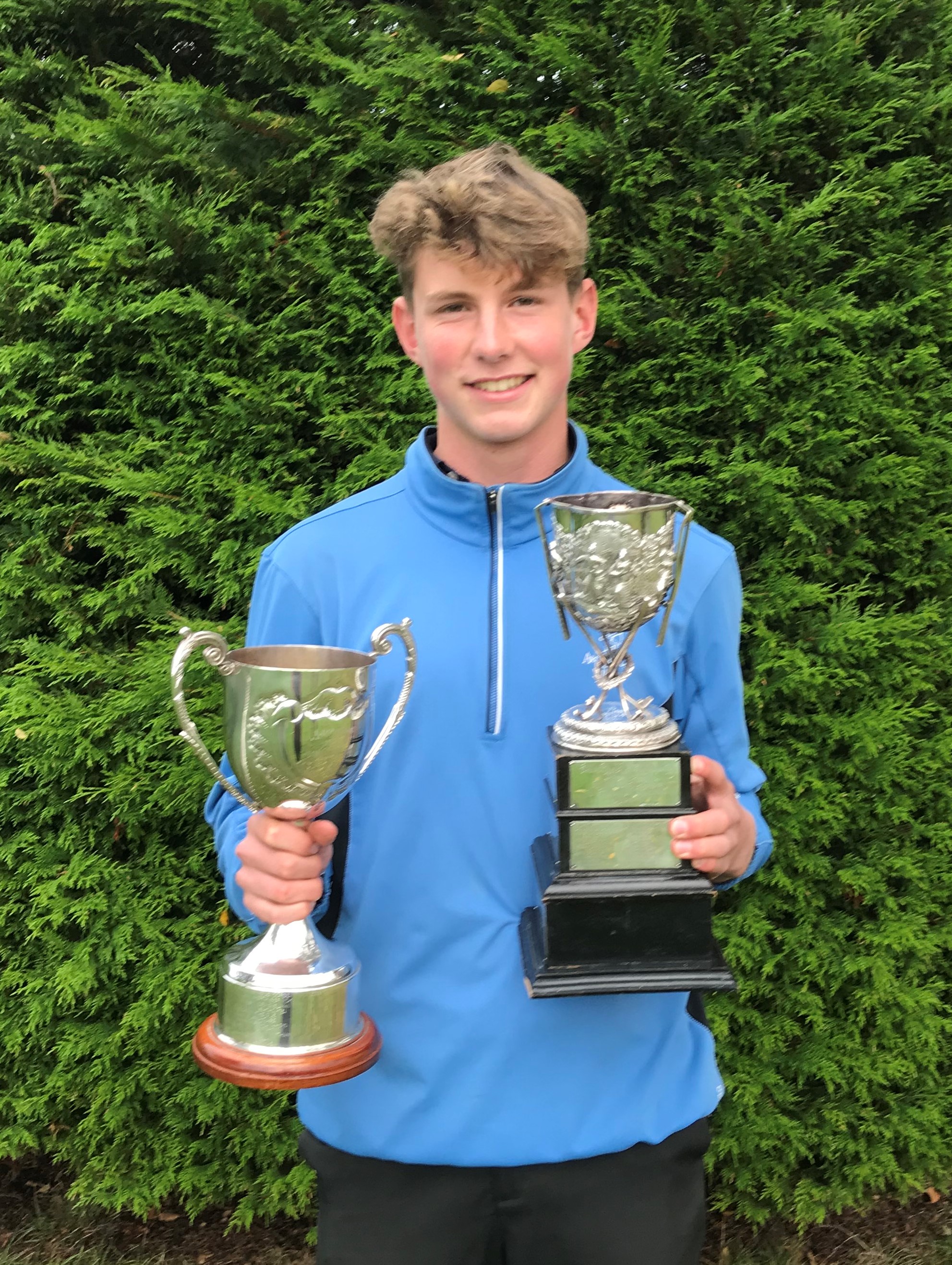 Jake Johnston is pictured here receiving the SGF Lothians Under 16 Trophy from President, John Allan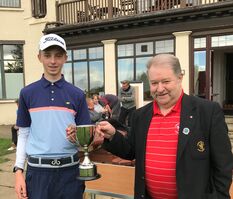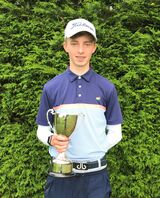 James Wood was not available for a photo at the weekend but President, John Allan managed to make a visit to James's home Club, Bathgate to make the presentation.