Inaugural Lothians Junior Mixed Pairs 2019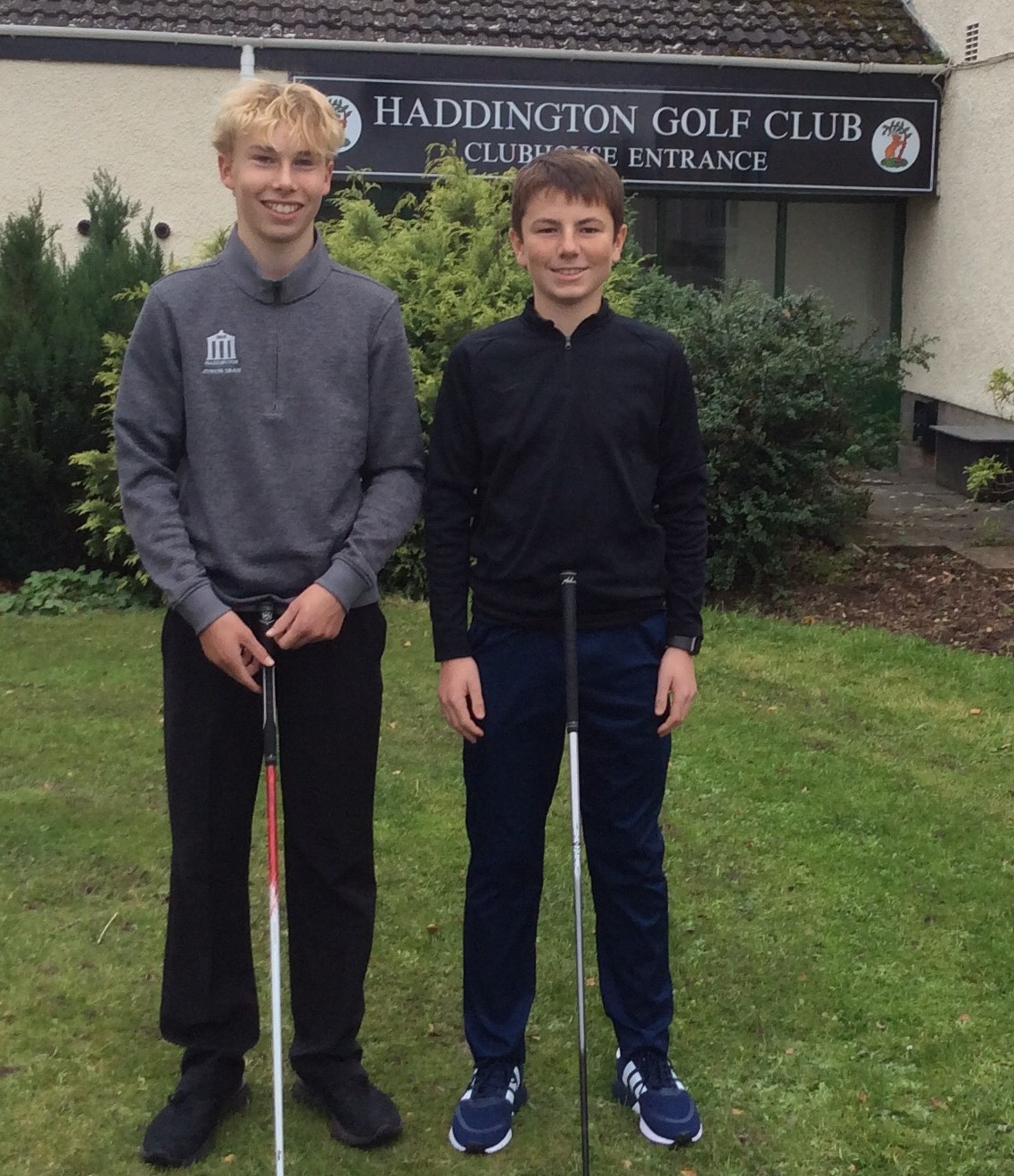 Haddington duo Ben Austin and Adam MacDonald won the Inaugural Lothians Junior Mixed Pairs event, played over the Links at Luffness New. Conditions were good considering the overnight rain and the players took well to the conditions. Great scoring on the day from all players, however it was Ben and Adam that made the most of it with a great return of 72 gross with a nett score of 56 to take the first prize from Lucy Thomas (Gullane) and Charlotte Bauld (Musselburgh) who's 87 for a nett score of 58 was just short on the day. Third place went to Sean Gallacher and Freya Constable of Prestonfield who's BIH total of 62 nett kept them in the prizes.
Best Scratch score on the day was the combination of Andrew Hendry (Gullane) and Calum Kenneally (Kilspindie) who returned a 64.
Well done to everyone involved and we hope that the players enjoyed the mixed nature of the event and that they return next year to play.
The full scoreboard is posted here