Cameron Adam (Royal Burgess GS) wins Scottish Boys Under 16 Championship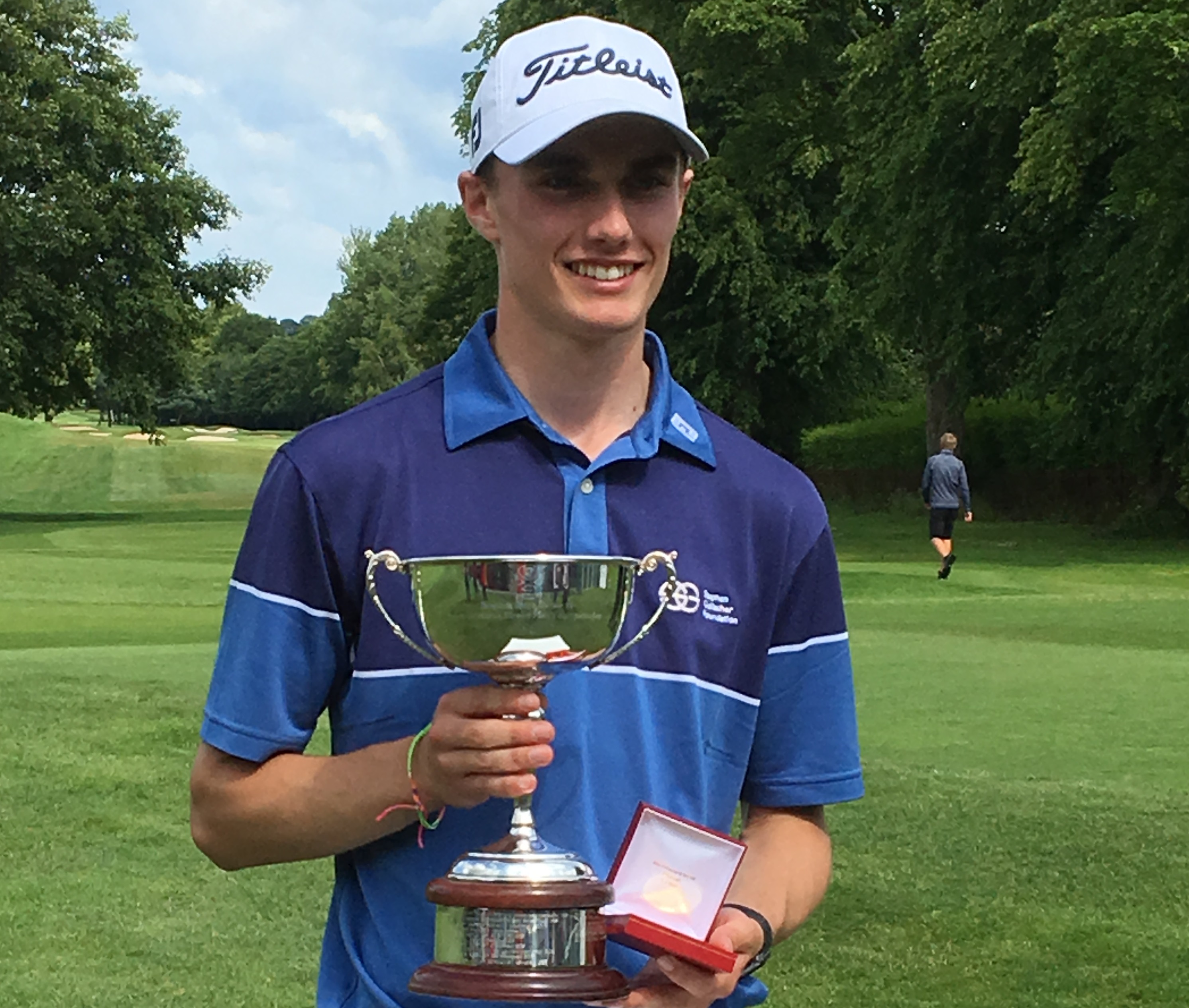 Cameron Adam (Royal Burgess Golfing Society) came from behind to win the Scottish Boys Under 16 Championship at Barnton today finishing level with French player Theodore Reitter on a 4 under par total of 209 after 54 holes. The deadlock was decided at the second extra hole (18th) which Cameron won with a birdie. The players were full of praise for the host club both for the condition of the course and the warm welcome they received. Of the 15 Lothians players taking part, in an international field, 7 made it to the last day with Ciaran Paterson (Ratho Park) having a great last round to finish in 5th place.
Cameron's wins crowns a good spell for Lothians players at national and local level with Euan Mcintosh (Turnhouse) winning the Tennant Cup, Stuart McLaren (Burntsfield Links GS) winning the East of Scotland Championship and Euan and Cameron Gallagher (Longniddry) being selected to play for Scotland in the Men's and Boy's European Team Championship respectively. That was on top of the earlier reported wins by Joe Bryce (Bathgate) in the Craigmillar Park Open and the Battle Trophy.