Lothians First Team match of the year
The Lothians Men's played their first team match of the year against Northumberland which took place at Arcot Hall Golf Club in Dudley, Cramlington, this fixture is an annual event which is a competitive trial match for both teams as they head into their respective National team events.
The match was played In windy and cool conditions with sunshine overhead.
The Lothians team consisted of 12 players and were represented by:-
Allyn Dick (Kingsfield)
Kenny Glen (Craigielaw)
Mark Napier (Turnhouse)
Ross Mallon (Bathgate)
Angus Carrick (Craigielaw)
Kenny Glen (Craigielaw)
Craig Johnstone (Royal Musselburgh)
Stuart Blair (Royal Musselburgh)
Scott McCandless (Bathgate)
Craig Davidson (Craigielaw)
Greg Robertson (West Lothian)
Graham Bell (Bathgate)
After the morning Foursomes Northumberland held the upper hand with a lead of 3 ½ to 2 ½ . The teams headed out after lunch and it was very much a mixed bag when the players started coming round by the turn and at that stage things weren't looking too rosy. However, as the players started to find good form in the back nine they started turning a few matches round and the match was in the balance up to the last match. Lothian victories came from Benn McLeod, Angus Carrick, Kenny Glen, Scott McCandless and Craig Davidson and halved matches for Mark Napier and Stuart Blair.
The match was won on the last in the last match with Ian Henderson of Northumberland holing a 15 foot par putt to help Northumberland regain the trophy. With the afternoon singles being shared 6-6. Unfortunately, this means that the trophy was regained by Northumberland after we won the last match played in 2019. Congratulations go them for their narrow victory and we wish the Northumberland Team every success for the coming season.
Click here for a full scoresheet of the match.
The Team now move on the Scottish Area Team Championships which has reverted to a Round Robin format and we now head for Bathgate next Sunday, 1 May against the North Area Association. The team has been selected however, as you might expect this is being kept a closely guarded secret till nearer match day.
The weekend events always start off with a competitive but friendly match between both Associations respective Executives We are glad to report that the Lothians Executive retained the trophy in their match against Northumberland on the basis of a 3-3 draw allowing us to retain the trophy as holders. However, it was Past President of the Lothians Paul Gibson rolling back the years to hole a 6 foot putt on the last to tie the match overall and allow us to fill the cup with some Scottish cheer.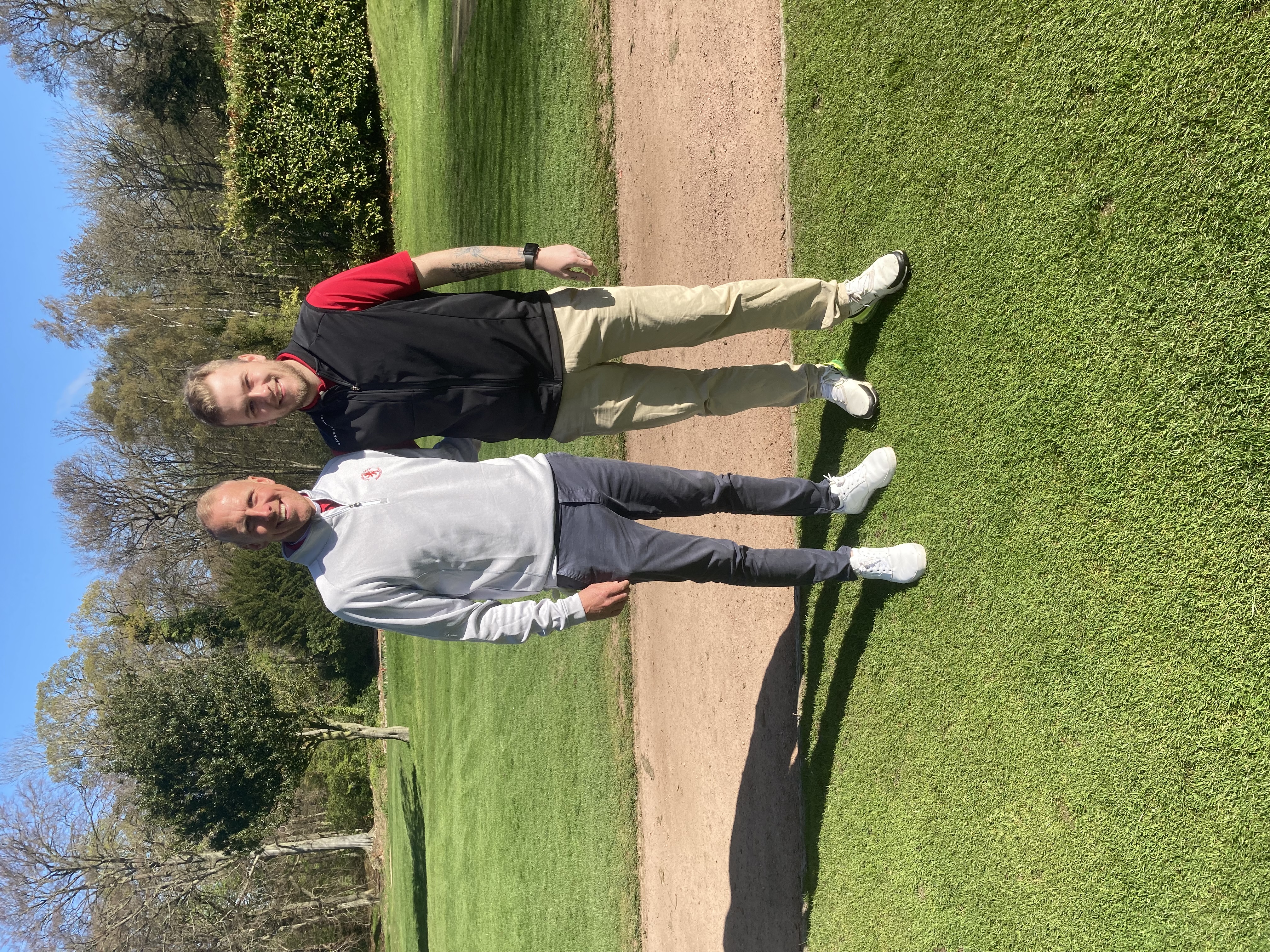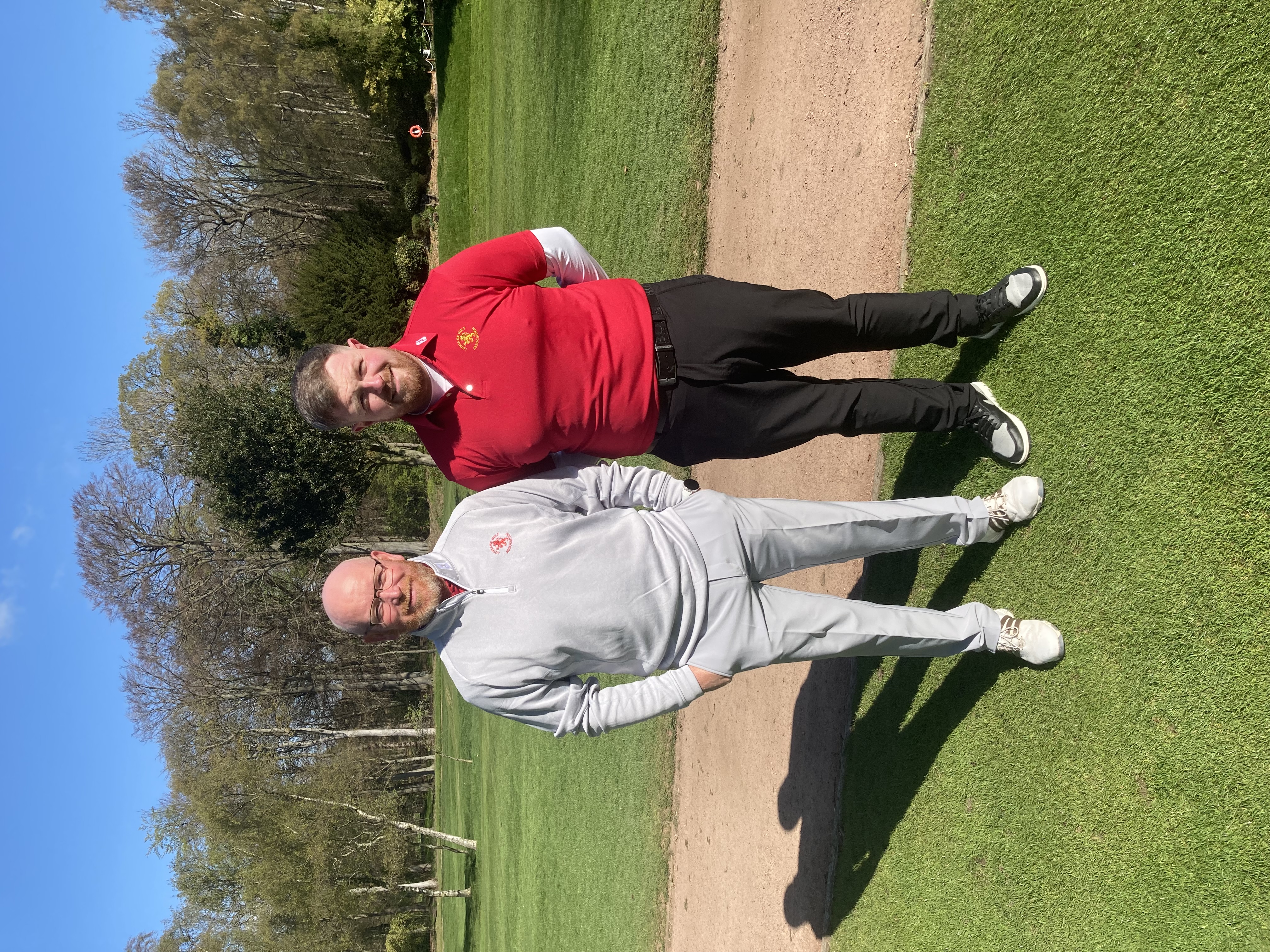 Craig Davidson & Scott McCandless Graham Bell & Greg Robertson
Neil Anderson
(Vice President and Team Captain)