Lothians Boys in action at Murrayshall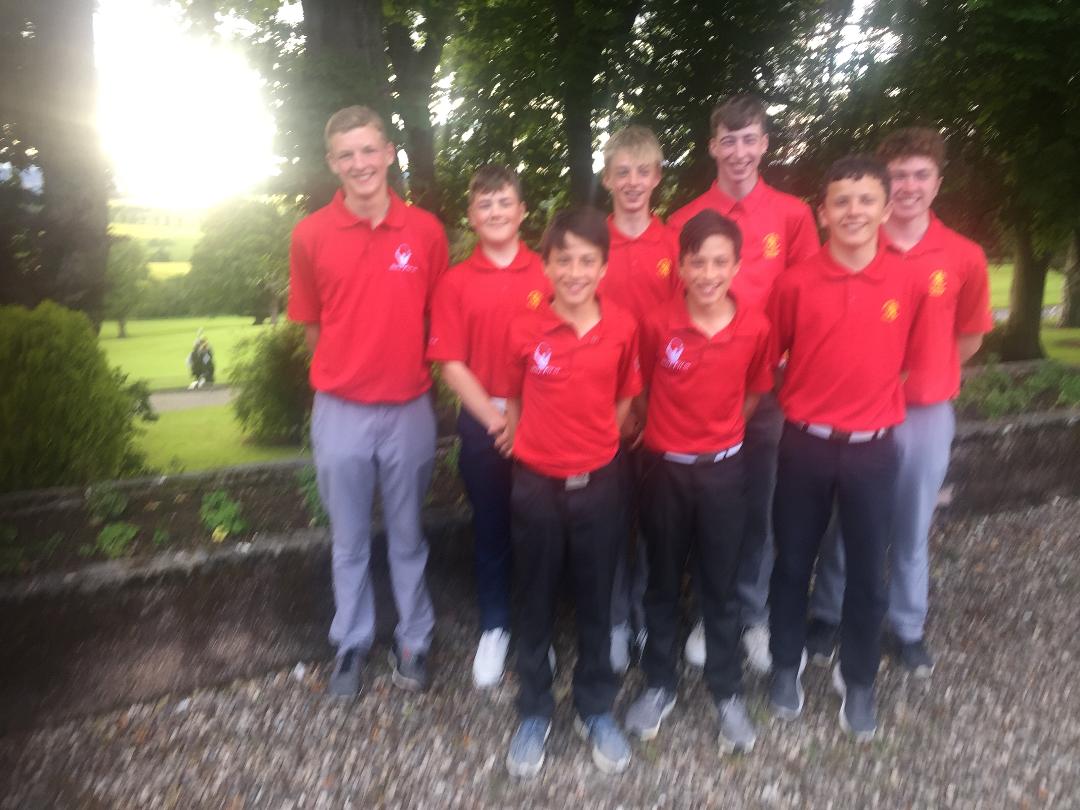 The Lothians Boys team travelled to Murrayshall to face a very strong Perth & Kinross team, the match consisted of 4 Under 16 players and 4 Under 14 players. The weather was sunny for the morning foursome matches, the Under 16 matches were very tight matches with Robbie Main & Jack Kinghorn birdieing 3 of par 5's on the back nine to take the match to the last. Robbie hit and excellent tee shot at the par 3 last but it was followed by his opponent, both teams were unable to convert which meant that P&K won the match 1 hole. The Under 14's were always in control off their matches playing some excellent golf to win both matches.
The afternoon singles started off in the rain, most of the matches were very tight indeed with all but 2 matches going to the 17th hole. P&K's local knowledge seemed to help them down the closing stretch which helped them win the singles 7-1 and take the overall match score to 9 - 3 which didn't reflect the high standard of golf our boys played.
Special mention goes to Oliver Mukherjee who won both his matches on the day, the course was in excellent condition and we were well looked after by the staff at Murrayshall.
THe Lothians Boys team were represented by, Ciaran Paterson (Ratho Park), Connor Currie (Turnhouse), Robbie Main (Royal Burgess), Jack Kinghorn (West Linton), Andrew Hendry (Turnhouse), Oliver Mukhergee (Loretto), Jake Johnston (Royal Burgess) and Samuel Mukherjee (Loretto)
The full match result can be seen by clicking here