The Event
The Handicap Stroke Play Championship was played for the first time in 2018. The tournament was introduced in response to feedback we got from our clubs that we do not do enough for the middle and higher range players. The event was run as an 18 hole stroke play tournament over Kingsknowe Golf Club in Edinburgh with an overall prize for the best nett score and also vouchers for the leading nett scores in 3 handicap ranges running from 5 to 28.
We are indebted to the McManus family for donating a trophy for the event. Joe McManus, a past captain and champion (12 times) of Uphall GC, is a Lothians stalwart having played for our team and competed in our Championships over many years. Now making a name for himself on the Scottish Seniors amateur circuit he still has time to help out on our Club Services committee where the idea for this event emanated.
2020
In 2020 the event will be played at Pumpherston Golf Club on Sunday 13th September. We held a very successful Seniors tournament there in 2017 with many of the players who had not been before remarking on what is an interesting and challenging course.
After a successful launch with 77 players taking part in 2018 the numbers were disappointing at only 60 in 2019. There were some conflicting club events that year but by pushing the date into September in 2020, and the event becoming better known, we are hoping to make a significant move towards our target of 114
2019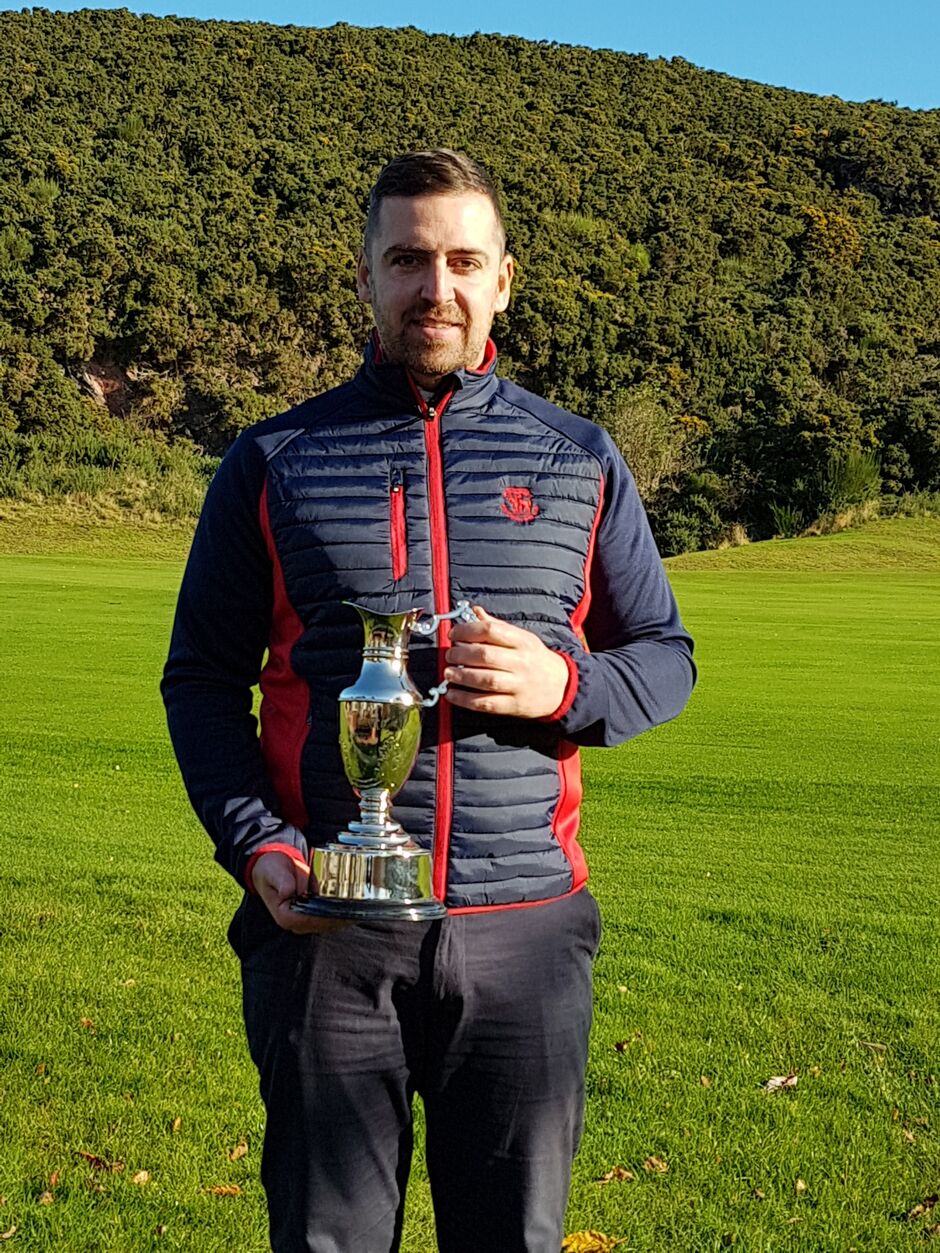 After a delayed start due to fog, the competition got underway in hot sunny conditions at Uphall GC.
Congratulations go to the overall winner, Chris Wilson of Mortonhall who took the McManus Family Trophy with an excellent 72 - 8 = 64 nett. Christopher Thomson (Uphall) was two behind on 66 with four players tied behind that on 68.
The competition is split into handicap categories and Chris picked up the trophy and the Category A prize.
Christopher Thomson playing on his Home course took the category B prize with a 77 - 11 = 66 nett
The Category C prize also went to a home club player with Ross Brown returning an 82 - 14 = 68 nett
Past winners
2019 C Wilson (Mortonhall)
2018 A Cockburn (Dalmahoy)